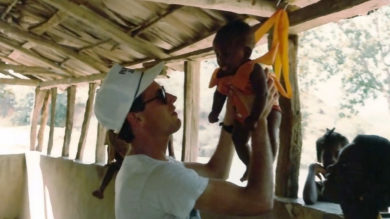 Dr. Paul Farmer, physician and anthropologist, is chief strategist and co-founder of Partners In Health, Kolokotrones University Professor and chair of the Department of Global Health and Social Medicine at Harvard Medical School, and chief of the Division of Global Health Equity at Brigham and Women's Hospital in Boston. Dr. Farmer also served as U.N. Special Adviser to the Secretary-General on Community-based Medicine and Lessons from Haiti.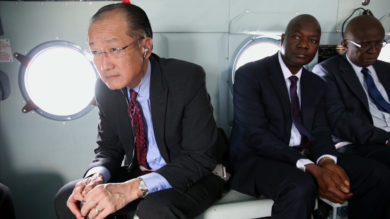 Dr. Jim Yong Kim is vice chairman and partner at Global Infrastructure Partners. A physician and anthropologist, Dr. Kim has dedicated himself to international development for more than two decades and helped co-found Partners In Health. From July 2012 to February 2019, he served as president of the World Bank Group. Before joining the World Bank, Kim served as director of the World Health Organization's HIV/AIDS department, president of Dartmouth College, and held professorships at Harvard Medical School and the Harvard School of Public Health. He has received a MacArthur "Genius" Fellowship and has been recognized as one of America's "25 Best Leaders" by U.S. News & World Report.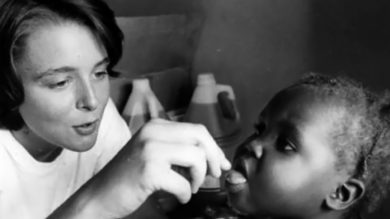 Ophelia Dahl has been advocating for the health and rights of poor people for nearly 30 years. In 1983, she volunteered at the small Eye Care Haiti clinic in Haiti's Central Plateau. There she met Paul Farmer, and they have been working ever since to deliver high-quality health care to the destitute sick. Dahl helped co-found Partners In Health, led the organization as executive director for 16 years, and now chairs its Board of Directors. She helps lead the Roald Dahl Literary Estate, which manages the works of her late father, the writer Roald Dahl.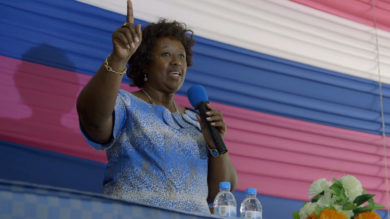 Dr. Agnes Binagwaho is a Rwandan pediatrician who served as the Minister of Health of Rwanda for five years. Dr. Binagwaho is currently a senior lecturer in the Department of Global Health and Social Medicine at Harvard Medical School, an adjunct professor of Pediatrics at the Geisel School of Medicine at Dartmouth College, and the vice chancellor of the University of Global Health Equity in Rwanda, a Partners In Health initiative. She is active in advocacy and political mobilization on behalf of women and children, in Rwanda and worldwide.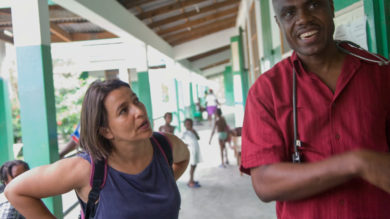 Dr. Joia Mukherjee is the chief medical officer of Partners In Health. Dr. Mukherjee is an associate professor of medicine in the Division of Global Health Equity, Department of Medicine, Brigham and Women's Hospital, and associate professor of global health and social medicine at Harvard Medical School.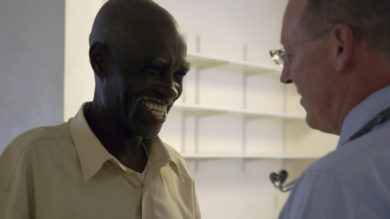 St. Ker François is from Cange, Haiti. An eloquent spokesman for the right to health for all, he was one of the world's first patients in a rural area to be treated with the HIV/AIDS drug "cocktail" that had long been available for the wealthier world. He is a firm believer in tout moun se moun—all humans are human.
Adeline Merçon is a health rights activist from Cange, Haiti. She was Dr. Paul Farmer's first patient to be treated with a full course of antiretrovirals. On the day that she was first seen by Dr. Farmer, she was so ill that her father was building her coffin. She is now a mother, an educator, and a passionate advocate for health justice.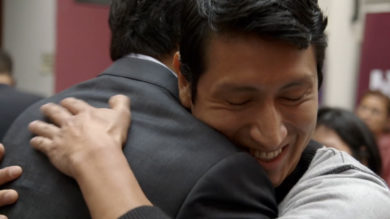 Melquiades Huauya Oré was only a teenager when he developed the devastating illness of multidrug-resistant tuberculosis. His condition worsened, as it took several years before doctors discovered he had the drug resistant strain and had been given the wrong medicine. After years of life-and-death struggle, he got the proper medicine and social support needed to endure the arduous treatment course, and he began recovering. He is now a thriving young man, intent on sharing his story and fighting for the rights of other patients.